WORK GLOVES: SELECTION GUIDE AND EUROPEAN STANDARDS
WHEN DO WORK GLOVES AND SAFETY GLOVES NEED TO BE USED?
The hands are one of the parts of the body most exposed to the risk of possible accidents. Statistics show that one third of accidents at work concern the upper limbs and the hands.
These important statistics raise awareness among companies and professionals towards the correct use of work gloves and greater attention to occupational safety.
But how do you choose work gloves?
In this article, we will try to shed light on the European Standards and on how to read the markings on gloves to recognise the degree of protection of different types of PPE gloves.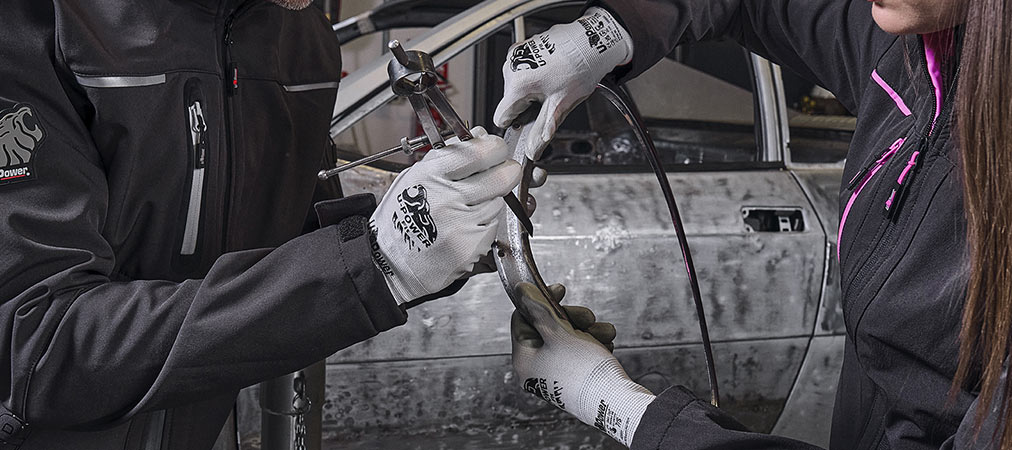 The market offers various types of work gloves and safety gloves, so how do you know which ones are the most suitable for your work needs?
Work gloves are personal protective equipment that is necessary whenever a worker has to deal with risk situations while performing their duties.
The European Standards feature a precise subdivision of risk situations and the degree of protection required for safety gloves and their classification.
Let's find out how to distinguish between the different cases.
Let's take a closer look!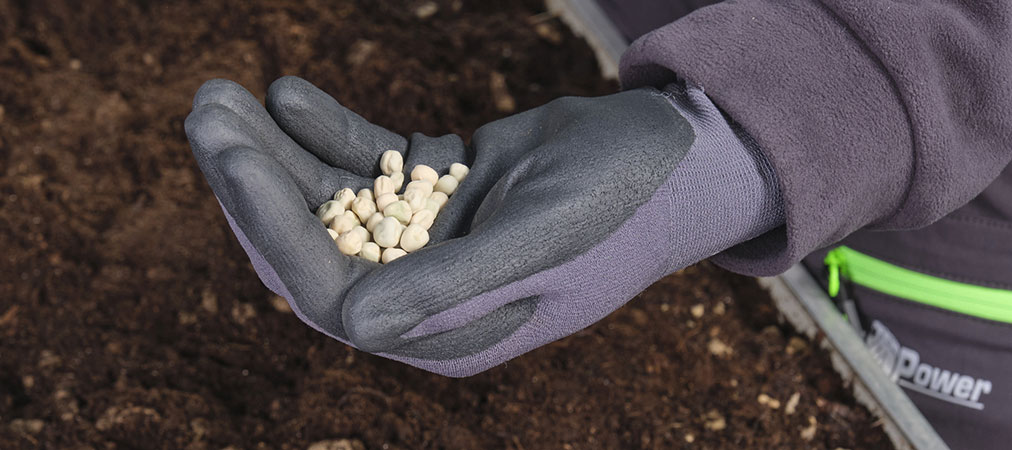 The hands are used in all activities of human life and, at the workplace, it is essential to protect them from physical hazards (mechanical, thermal and electrical), chemical hazards and biological hazards.
Safety gloves are classified as PPE and must comply with strict national and international Standards that aim to ensure the safety of the worker and also of the employer.
There are various types of work gloves that differ greatly in terms of material and degree of protection.
Therefore, the first distinction to be made is the risk level:
Low-risk situations in which a basic, simple, and comfortable glove is sufficient.
✔ LEVEL 2 – INTERMEDIATE RISKS
Situation in which there is a real risk of cutting, tearing, puncturing or abrasion. In this case, a PPE glove that complies with specific Standards and bears the reference marking is required.
✔ LEVEL 3 – IRREVERSIBLE RISKS
Situations in which there is a high risk of severe injury to the hands due to handling and due to the workplace itself. The CE marking and the marking recognition code are required.

The Standard that sets out the general requirements for work gloves is EN 420. This Standard does not define the level of protection of the glove, but it provides general instructions on use, ergonomics, safety and marking.
The protection levels of work gloves are defined by specific Standards according to the risk in question, including:
Protective gloves against chemicals and microorganisms for which penetration and permeation tests are required to prevent the skin from meeting toxic substances, in order to ensure a real protective barrier.
Protective gloves against mechanical risks associated with the use of a machine or tool, which must ensure safety against abrasion, cutting, tearing and puncturing.
Protective gloves against thermal risks and heat. These gloves are tested for resistance against contact, convective and radiant heat, flame spread and contact with small amounts of molten metal.
Protective gloves for welding which also ensure a high degree of dexterity and precision of finger and hand movements.
Protective gloves for cold temperatures. They offer different levels of resistance to convective and contact cold, as well as water resistance.
Antistatic gloves with electrostatic properties to prevent dangerous electric shock.

Let's now see how to choose work gloves according to the scope of use and the actual risks encountered when carrying out the tasks.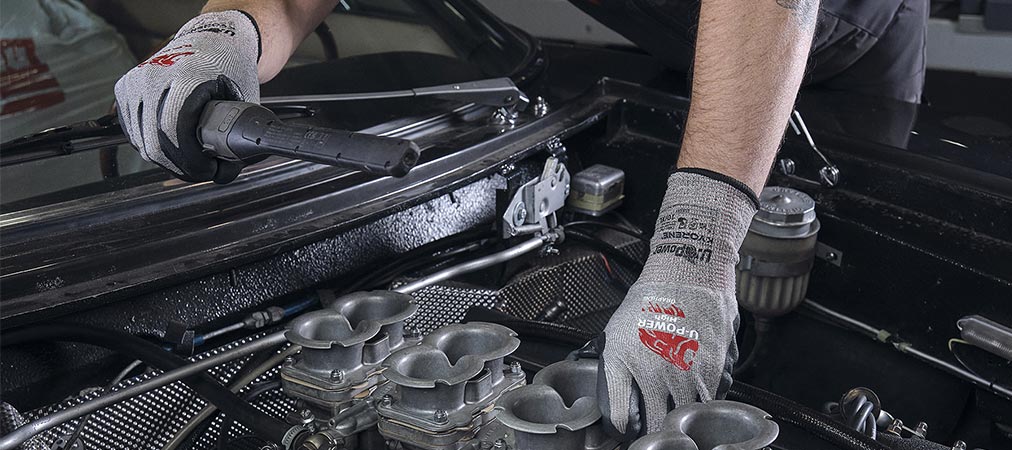 The choice of work gloves must start with an assessment of the risks present at the workplace and the type of tasks performed by the worker.
Therefore, within the same company, different types of gloves may be used: for example, protective gloves against physical risks and gloves against thermal or chemical risks, and so on.
The second parameter concerns the characteristics of the glove, the degree of comfort, dexterity – i.e. the ability to handle objects and move the fingers easily -, ergonomics and fit, sensitivity and the materials used to avoid risks of allergies or skin reactions.
Here are a few examples.
CONSTRUCTION SITE GLOVES
Construction site gloves are, except in special cases, among the second level personal protective equipment (intermediate risks) and, depending on the type of work to be carried out, can protect against:
✔ Thermal risks and cold temperatures.
✔ Mechanical risks.
✔ Cutting risks.
✔ Electrostatic discharge.
✔ Chemical risk.
✔ Risk of radiation and contamination by radioactivity.
The protection characteristics are shown by the respective pictograms followed by a series of numbers indicating the performance levels relating to the specific protection qualities.
The U-Power Gloves range offers protective gloves in five different styles, against mechanical and thermal risks, with different degrees of fineness.

CUT-RESISTANT GLOVES FOR HANDLING GLASS
When working with glass, the main risks are heat and the risk of cutting, injuries and tearing. PPE gloves guarantee protection and improve grip on delicate objects.
By using protective gloves suitable for precision handling, it is possible to reduce the risk of falling and injuries, with an overall cost-saving effect.
For those who work with glass, U-Power recommends the HIGH style, a level B cut-resistant glove with graphene padding that guarantees smart temperature control, antimicrobial properties, odour control and grade 13 fineness.
WAREHOUSE AND PACKAGING GLOVES
The main characteristic of safety gloves for those who handle packages or must pack goods is versatility. The material used for the palm must guarantee a secure grip, while the top part must ensure resistance to abrasion.
Flex style U-Power work gloves, available in the Fluo Yellow version and in Grey are touch screen gloves with an excellent fit and maximum grip to guarantee smooth movements and manageability. These gloves are ideal for logistics thanks to their high sensitivity (grade 15 fineness) and dexterity level (level 5).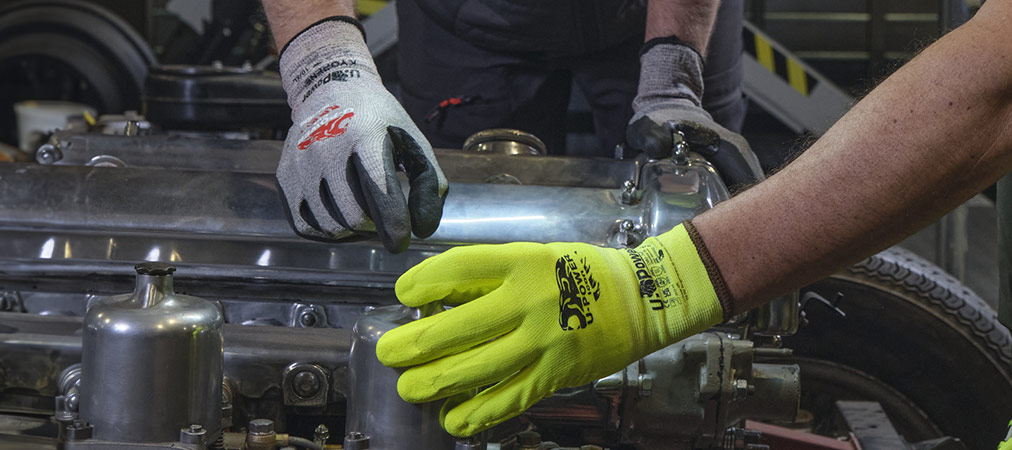 Protective gloves are the best way to avoid hand injuries during work. It has been proven that most hand injuries are linked to the non-use or incorrect use of safety gloves.
Gloves must be chosen very carefully with the help of a company expert who identifies the various risks to which the workers are exposed during work. Depending on the type of operation to be performed, it is always a good idea to wear gloves, changing them according to the activity and the degree of protection required.
Once the risks have been defined, the choice must consider the quality of the materials and comfort in order to allow the worker to operate in the best conditions possible in terms of perceived well-being, manageability and sensitivity (level of dexterity and fineness).
Safety gloves bear a marking on the back that provides precise information, together with the CE marking that guarantees compliance with European Standards and indicating that the gloves have passed the tests required by specific regulations.
Finally, they must be accompanied by instructions and information contained in the packaging, so that users can make the correct assessments before wearing them and consider all instructions for use (e.g. avoid contact with...; replace gloves in case of...; etc.).
Read our previous article for a complete overview of U-Power gloves and see for yourself the quality of U-Power Gloves.
Don't Worry, be happy…with U-Power!
Dear reader, we hope you enjoyed the article.
If you want to deepen the subject and want more information, do not hesitate to contact us using the form below. Our technical staff will be happy to answer to your questions as soon as possible.
You ask, U-POWER, answer!