PPE FOR RESCUE SERVICE WORKERS: SHOES FOR CIVIL PROTECTION
WHICH SAFETY SHOES SHOULD EMERGENCY SERVICE OPERATORS CHOOSE?
Civil Protection operators, ambulance-service, the Red Cross and all workers in the rescue service in general intervene in difficult and particular conditions, without ever knowing what scenario they will find and what situations they will have to face during their day.
They must therefore be equipped with garments that protect them from and minimize the risks they have to face during their daily activities: in other words, they must wear personal protective equipment.
High visibility clothing with reflective stripes for use at night, on the road or in case of poor visibility; waterproof jackets, protective gloves, helmets and, above all, safety footwear suitable for use even in the most demanding situations.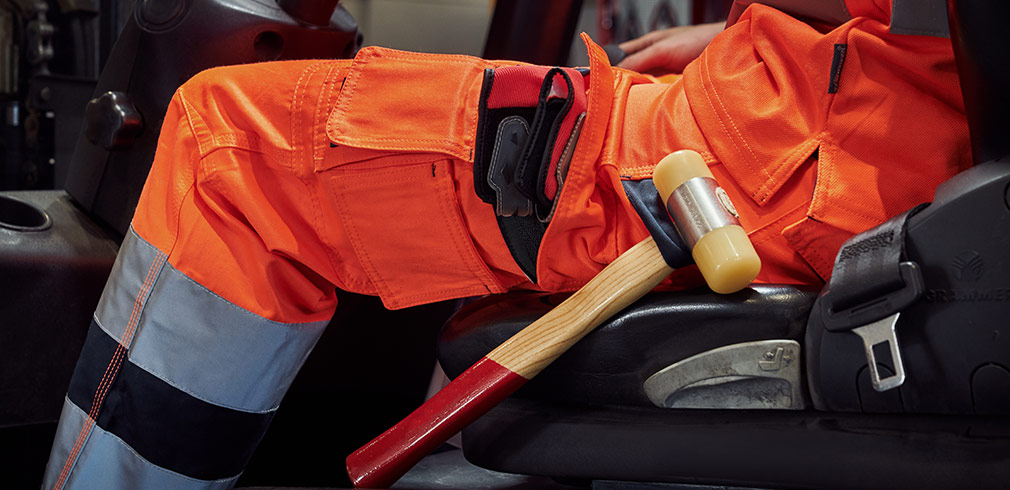 The work shifts of the Civil Protection and of the ambulance-service operators can be very long and demanding. In addition to ensuring safety, safety shoes for emergency service operators must provide long-lasting comfort and excellent breathability.
To this end, research work has allowed introducing innovative technologies and materials that meet any safety and comfort requirements.
How do you recognize safety shoes for ambulance-service and civil protection operators?
Let's find out together!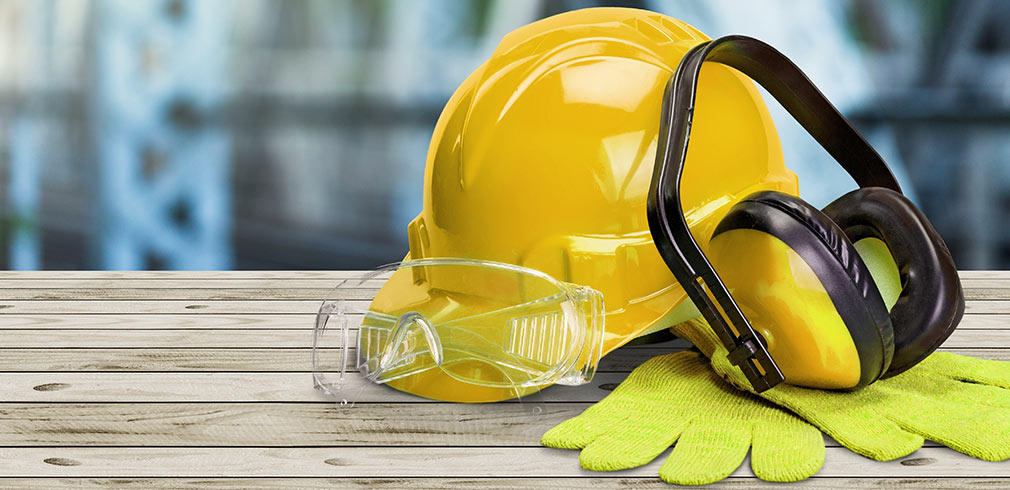 Emergency service operators must face situations that are often difficult and unpredictable, which can lead to extreme conditions.
As mentioned before, High Visibility clothing is to be considered especially useful to protect yourself in case of poor visibility or interventions on the road; nevertheless, depending on one's role, more specific devices are required according to the potential risks.
A perfect example?
The use of protective gloves against mechanical risks with protection of the forearms, indispensable during large-scale emergency situations, such as major accidents, which may be particularly complex and hazardous.
Another example can be the use of a protective helmet or of a visor that protect against splashes of dangerous substances; but also the use of a respiratory protection apparatus in case of gas leaks.
The use of PPE depends on the situation and, therefore, a correct risk assessment is of the utmost importance.
High-cut safety boots suitable for use in high-risk situations are a must.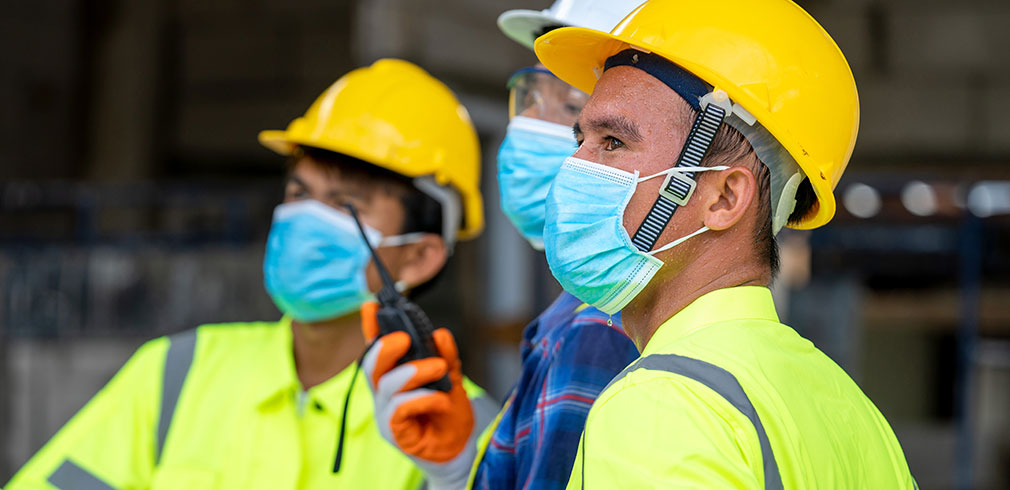 Personal protective equipment must always be EC-certified and indicate the reference EN standard.
Furthermore, it is always a good idea to choose a product that has been tested by an accredited body, so as to guarantee the declared protection and safety characteristics and confirm their reliability according to objective parameters.
Ergonomics is another important aspect to consider.
Choosing the correct size - the shoes should be neither too small nor too big - is of the utmost importance to guarantee freedom of movement and comfort during work. Rescue operations can take several hours and, if the safety footwear (as well as the clothing) is not comfortable, this can hinder the intervention, especially as time goes by.
Comfort and prolonged well-being are therefore an important parameter, but also the quality of the materials and the technologies used, which must be evaluated during the purchase phase, should not be overlooked:
✔ The ability to ensure foot health thanks to top breathability;
✔ The softness of the upper;
✔ The degree of protection from humidity and water;
✔ The ability to return energy.
First aid shoes must be high-performance footwear, able to last over time and withstand intense work and all working conditions. Just like the models in the Red Over line by U-Power.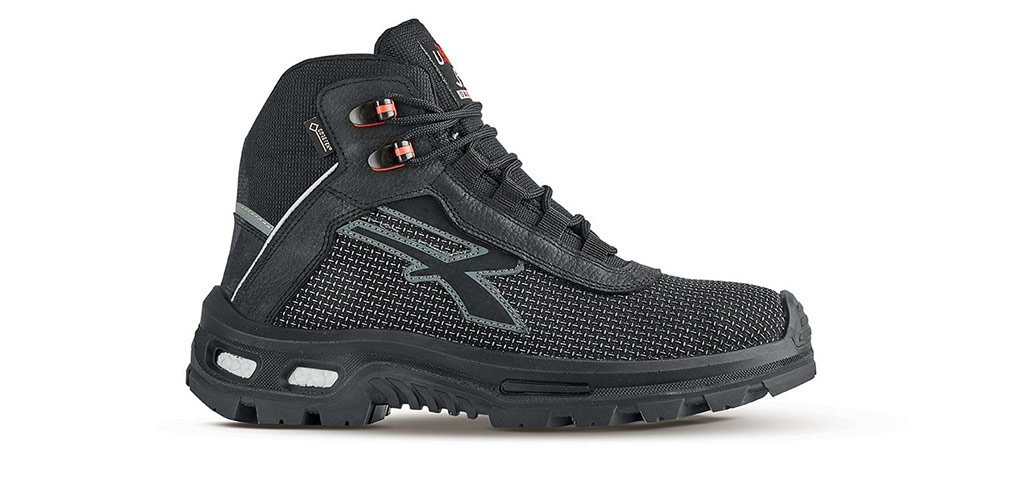 The Red Over line consists of ten models of safety shoes with specific characteristics, suitable for use by civil protection workers and emergency service operators in general.
The model of safety shoes for ambulance-service operators, Red Cross and Civil Protection workers that we introduce in this article is Domination: this footwear is in RS S3 WR SRC CI protection class, and is ideal for the winter season.
Domination shoes are high-cut safety footwear made with an abrasion resistant Putek Plus upper and water-repellent tumbled nubuck, equipped with a quick laces release system.
The Gore-Tex inner lining ensures thermal insulation and impermeability, maintaining a breathability value up to six times higher than the values specified in the EN ISO 20345/47 standard.
The composite toe cap ensures protection and lightness, while the high grip sole ensures top adherence to the ground and energy recovery.
In fact, between the insole and the outsole there is an Infinergy ® insert by BASF, which ensures the return of over 55% of the energy at each step.
If you are looking for superior safety shoes, suitable for rescue and emergency service operations, choose quality: choose U-Power!
U-Power, the answer to your protection and safety needs at work.
Dear reader, we hope you enjoyed the article.
If you want to deepen the subject and want more information, do not hesitate to contact us using the form below. Our technical staff will be happy to answer to your questions as soon as possible.
You ask, U-POWER, answer!