HOW TO CLEAN AND MAINTAIN SAFETY SHOES
HAVE YOU EVER THOUGHT ABOUT HOW IMPORTANT CLEANING YOUR SAFETY SHOES IS FOR YOUR SAFETY?
As we all know, safety shoes are of great support to ensure safety for all the workers who need personal protective equipment, of which safety shoes are part of, considering their profession and specific needs.
However, lots of people tend to overlook the cleaning and maintenance of safety shoes, but it's vital to consider these topics for your safety.
Correctly cleaning your safety boots prevents them from premature wear - so it increases the product's life- and helps assure you of their efficiency.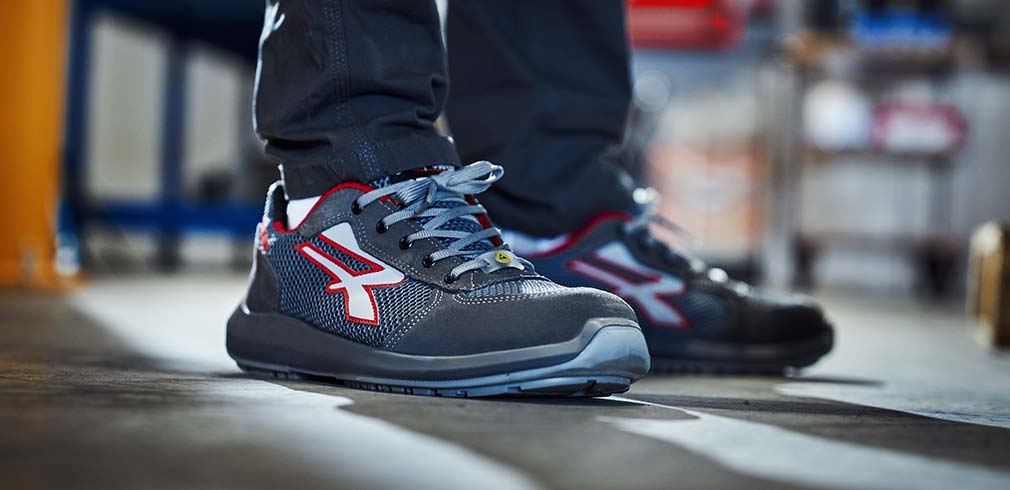 The proper cleaning and maintenance of safety shoes can differentiate between efficient safety shoes and worn out safety boots.
Countless questions confirm how many doubts people have about properly cleaning and maintaining safety shoes.
Four of the many questions we have received (some very funny!) come to us with a particular frequency.
Therefore, do you correctly clean your safety boots?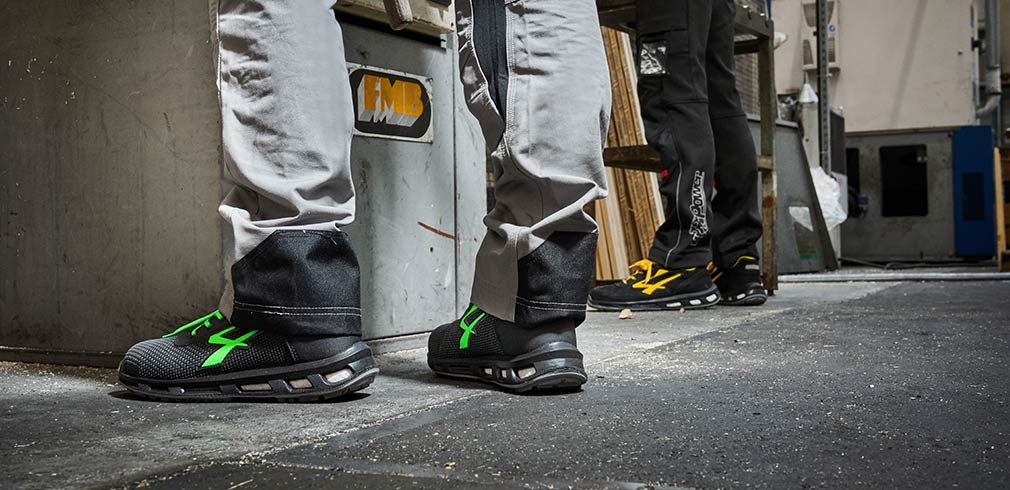 A safety shoe made with innovative materials and technologies ensures the worker's high performance and the safety they need. However, if you don't clean safety shoes, they could deteriorate prematurely by forcing the worker to replace them sooner than expected.
We have received numerous questions about cleanliness, and as this is a subject on which there is still some confusion, we have collected these questions to clarify any doubts.
First, are safety shoes washable?
The answer is yes, and the specific cleaning system depends on the kind of material – nubuck or suede leather, synthetic material – of the upper. And, of course, it depends on particular protections of the safety shoes, too.
If you're unsure about the standard protection of your safety shoes, take a look at the European Standard.
Other questions refer to the proper way to wash or how to clean safety shoes, and some are pretty extreme, such as:
✔ Is it safe to wash shoes in the dishwasher?
✔ Can you use dish soap to clean safety boots?
✔ Can you put steel-toe shoes in the dryer?
The answer is no to all of these questions. First of all, as a matter of hygiene and, secondly, because the dishwasher, the washing machine and the dryer have a system of functioning that is way too powerful, trivially considering the centrifugal force of the washing machine, which can damage the shoes, creating, for example, cracks or cuts.
Therefore, what is the proper way to clean work boots?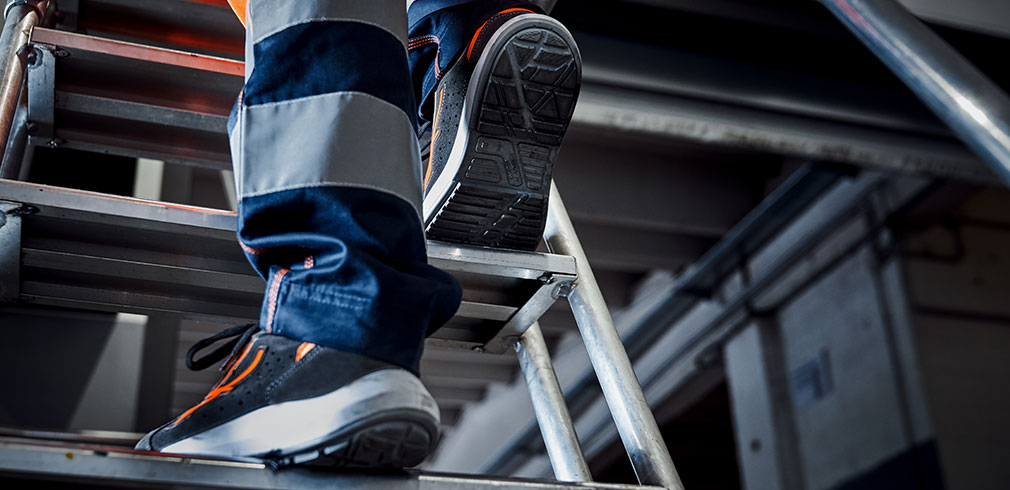 Safety boots design is different style by style considering the material used. So, the proper way you clean them should change if the upper is, for example, eco-friendly, as for the Red Industry Green range, or if it's a Putek upper.
But, it can differ too if it's a leather upper or suede microfibre upper and so on.
Let's look at some cleaning tips according to the upper material.
LEATHER SAFETY SHOES
Leather safety shoes are one of the most common safety shoes, and they can differ considering if the leather is nubuck or suede, Pull-up or full-grain leather. To clean your safety shoes properly, you should make sure that they are very dry and then use a shoe brush to remove all the dirt. Proceed by rubbing the leather with a soft and clean cloth until you remove all the dirt. If you work in wet environments, regularly grease your safety shoes, especially in winter.
SUEDE SAFETY SHOES
As we previously said, suede is a type of leather that differs from ordinary leather because it features a napped finish and it's pretty delicate. In this case, it is advisable to only use brushes with rubber bristles that are not too stiff. For stubborn stains, use an eraser to erase the affected area and if the stain is persistent, use a few drops of vinegar and rub gently with a sponge cloth.
SYNTHETIC SAFETY SHOES
Safety shoes often use synthetic materials in their design due to innovative high-performance materials. You can treat them to remove stains and dirt. The moment of cleaning the shoes is also the right time to check if there are seams, cuts, or tears and, in this case, it is necessary to replace the shoes.
Safety shoes with synthetic upper can be cleaned with mild soap and cold water accompanied by brush with not too stiff bristles or a soft cloth to remove excess dirt. Once cleaned, leave to air dry, away from heat sources (never under the sun).
Remember to pay attention to how much water you use to clean your shoes. Repeatedly soaking the material in the water will cause the upper and the sole compound to dry and crack.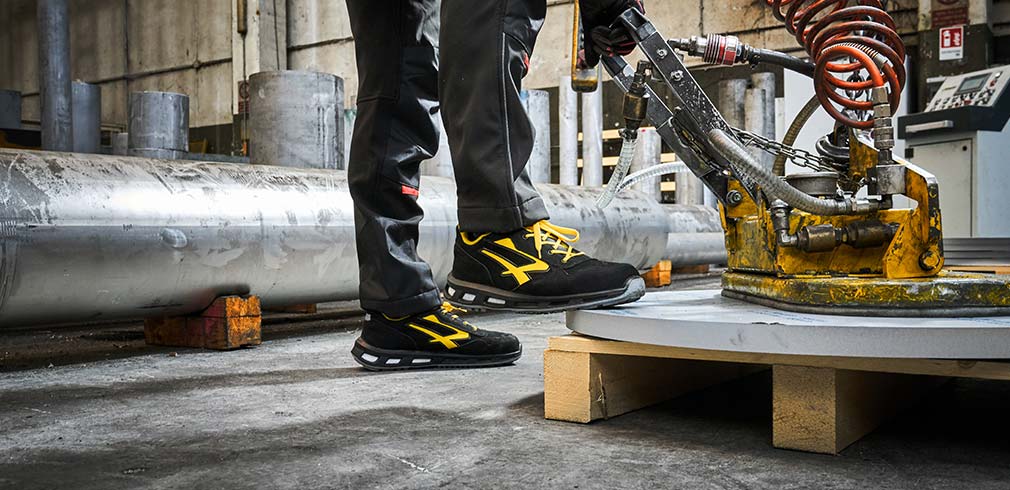 To maintain safety shoes at their best, you can keep your shoes stored in a cool and dry place. Remember that the ideal temperature should not exceed 25°C, and the humidity of the air should not be more than 70%.
Consider the following suggestions:
✔ Avoid solvents; they could be dangerous for those protective films on your shoes.
✔ Don't force dry, otherwise you can create cracks.
✔ Keep them away from direct sunlight to prevent them from drying out (especially if made with leather).
So, what about the best way to clean soles? Have you ever thought about how the dirt sedimented on the shoe's sole can affect its anti-slip capacity?
Your safety shoes need to remove all the mud, dirt, and pebbles to ensure that the sole retains the necessary grip so that you do not slip in case of slippery surfaces.
Remember to undo the laces and open the hook-and-loop fasteners to prevent the dirt from settling in those areas.
These daily precautions ensure that your safety shoes do not wear out ahead of time (approximately 6 months).
Remember to always read what the producer declares, mainly if some systems are employed to improve the efficiency and safety of the shoe because they may need specific attention.
Lastly, replace your safety boots when you find:
✔ Cracks or holes in the material, mainly if it's leather.
✔ Exposed toecaps.
✔ Loose sole.
Always choose safety shoes that take care of you, especially at work!
Dear reader, we hope you enjoyed the article.
If you want to deepen the subject and want more information, do not hesitate to contact us using the form below. Our technical staff will be happy to answer to your questions as soon as possible.
You ask, U-POWER, answer!