PRODUCTION WORKER: THE DIFFICULTIES OF WORKING IN A STATIONARY POSITION
INTERVIEW WITH LORENZO, 32, FACTORY WORKER

The production worker category covers a vast number of workers for whom the specific job changes based on the sector and type of company.
A production worker who works in the mechanical engineering sector, therefore, will have very different tasks compared to one who works in a factory or in the tertiary sector, such as Logistics & Distribution.
One thing is certain, however, those individuals who work on an assembly line generally spend many hours on their feet and at the end of the day, often feel very tired and have heavy legs. How can this problem be avoided?
Working in a factory on an assembly line often means having to be on your feet for many hours without being able to sit down, in static positions and with postures that, at the end of the day, lead to various leg and back aches, not to mention swollen and sore feet.
We met up with Lorenzo, a non-specialised worker in a production line and we talked to him about this.
Let's take a look what type of solution U-Power provides for this problem.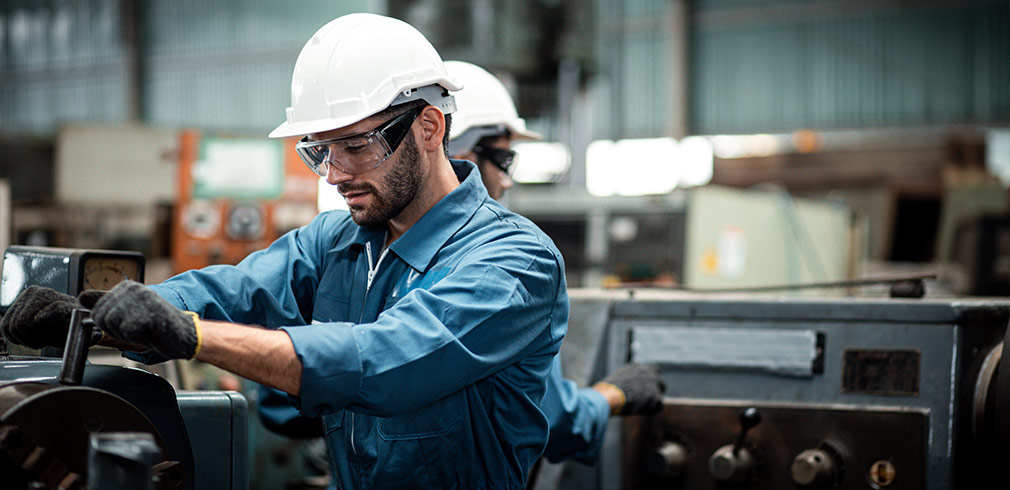 U-Power:
- "Hello, Lorenzo. You're 32 years old and have been a production worker for five years. Tell us your story."
Lorenzo:
- "Well, my story is no different to that of many of my colleagues who are the same age as me.
As you mentioned, I've been a production worker for five years. Before that, I worked as a warehouse assistant, but then I moved to another city because my girlfriend lived 50 km from me and that started to create problems for us.
We decided to move in together and, of the two of us, it was easier for me to find another job, so I embarked on this new adventure. I was quite lucky and found another solution relatively quickly and, five years later, I am really happy!"
U-Power:
- "That's a great story, one where love conquers all! What differences are there between the job you did before and the one you do now?"
Lorenzo:
- "Well, to be honest, there are lots. Before, I did quite a dynamic job: loading and unloading goods and products, stacking in the warehouse, checking stock, etc. I moved around a lot and the job was quite varied.
Now, I do a much more static job where I move around less and I work on different shifts. So, there are days when I start in the morning and others where I work at night. This, however, means I can have the mornings free which is always useful and, even though it was hard at first, it doesn't bother me anymore. Plus, my girlfriend is a nurse and so, we are used to working shifts..."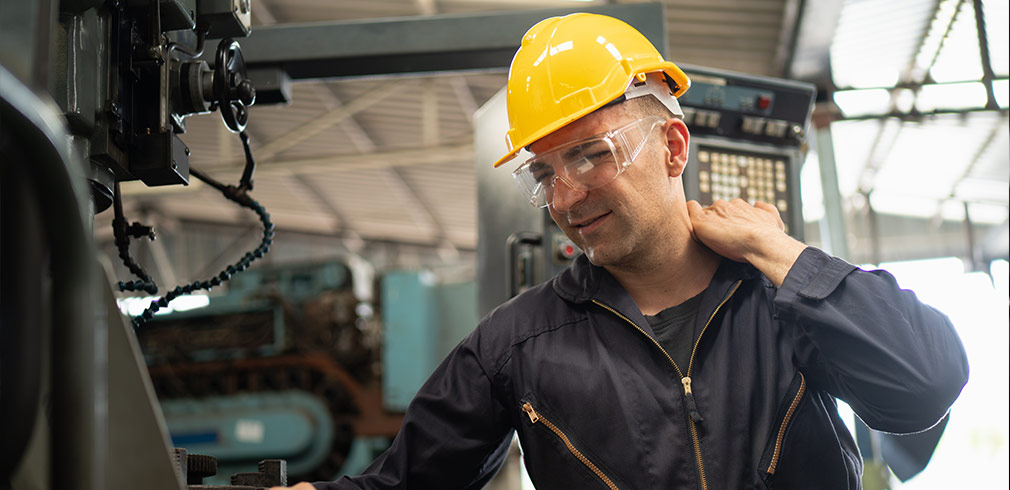 U-Power:
- "What does your job entail exactly?"
Lorenzo:
- "I work on an assembly line and, mainly, I check to ensure that everything is working properly. My job is mainly a monitoring job, not just of the products but also of the production instruments. When something doesn't work properly, the next phase of the line stops, so it is important for me to quickly succeed in detecting any possible malfunctions."
U-Power:
- "So, Lorenzo, if I've understood correctly, you don't move around much in your job, you stay at your workstation..."
Lorenzo:
- "That's right. I hardly move at all, I'm always on my feet and I always do the same things with the same movements. This, unfortunately, has an impact on my feet and legs and after a bit, when the evening comes, it hits you...heavy legs, swollen feet... Things like that, basically."
U-Power:
- "How do you solve this problem?"
Lorenzo:
- "At the beginning, it was really hard on me. My girlfriend, who's a nurse, suggested massages, foot baths, etc. Then, one day, I was chatting with my father-in-law who put me in touch with his friend who has a safety equipment shop.
To be honest, I had always presumed that all work shoes were the same. I mean, apart from the various protection classes, I had always chosen my safety shoes based on what they looked like and I never took the time to look more closely at the features.
But my father-in-law's friend opened up a whole new world to me and I discovered that based on the type of work you do, there are more or less suitable shoes that can prevent or solve specific problems linked to your job."
U-Power:
- "For example?"
Lorenzo:
- "Well, for example, I discovered that some safety shoes have an insert in them that allows you to recover energy while you're working, others have technology that help to reduce shock, and some increase stability. Basically, no shoe is the same as another: it really opened up a whole new world to me!"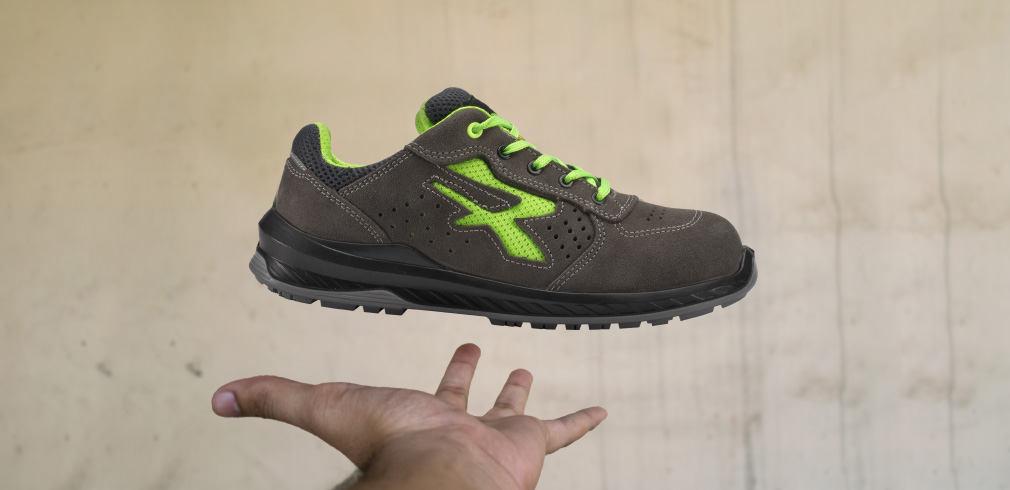 U-Power:
- "And, in your case, what shoes were you recommended?"
Lorenzo:
- "I was recommended U-Power shoes from the Red Industry range which as the name of the range states are specifically for people, like me, who work in industry and, especially, workers on an assembly line."
U-Power:
- "Can you tell us what the benefits are of the Red Industry range?"
Lorenzo:
- "Well, Ottavio, my father-in-law's friend, explained to me that these shoes have an innovative insole with a special technology. I can't explain it to you very well, but whether you believe it or not, it works!"
U-Power:
- "It's true, the Red Industry range features the revolutionary WOW2 insole: an insole with an arch structure in BASF soft Dynamic compound with amazing self-molding properties combined with a fatigue-relieving insert capable of relieving body stress. The result is a feeling of greater comfort, better balance and a distribution of shock from the very first time you put them on and instantly helps to reduce the feeling of fatigue.
What model did you choose from the vast range available?"
Lorenzo:
- "Well, I chose the Denver model because green is my favourite colour. But also for the perforated suede leather upper which helps your feet to breathe. I mean, it's in leather, so it's perfect at this time of year, but it's also fresh and breathable.
I'd definitely recommend these shoes!"
U-Power:
- "Thank you for telling us your story, Lorenzo and for sharing all this information with us."
And you, what are you waiting for? Find your nearest dealer and discover all the benefits of U-Power work shoes!
U-Power, quality work clothes and footwear.

Dear reader, we hope you enjoyed the article.
If you want to deepen the subject and want more information, do not hesitate to contact us using the form below. Our technical staff will be happy to answer to your questions as soon as possible.
You ask, U-POWER, answer!