U SUPREMACY: HIGH-TECH WORKWEAR
HIGH PERFORMANCE TECHNICAL WORKWEAR: POLO SHIRTS, T-SHIRTS AND SWEATERS MADE WITH TECHNOLOGICALLY ADVANCED FABRICS
Technological innovation is making great strides and allows us to obtain high-performance products, especially in the field of accident prevention and workwear.
U-Power has always been known for its innovations and ability to meet workers' needs and, in order to provide safety footwear and workwear able to improve comfort and meet occupational safety and protection requirements, it is constantly engaged in Research & Development to offer high quality and technologically advanced products.
It is with this in mind that, thanks to the collaboration with external companies, the U Supremacy line was created: a selection of workwear that uses the most advanced technologies.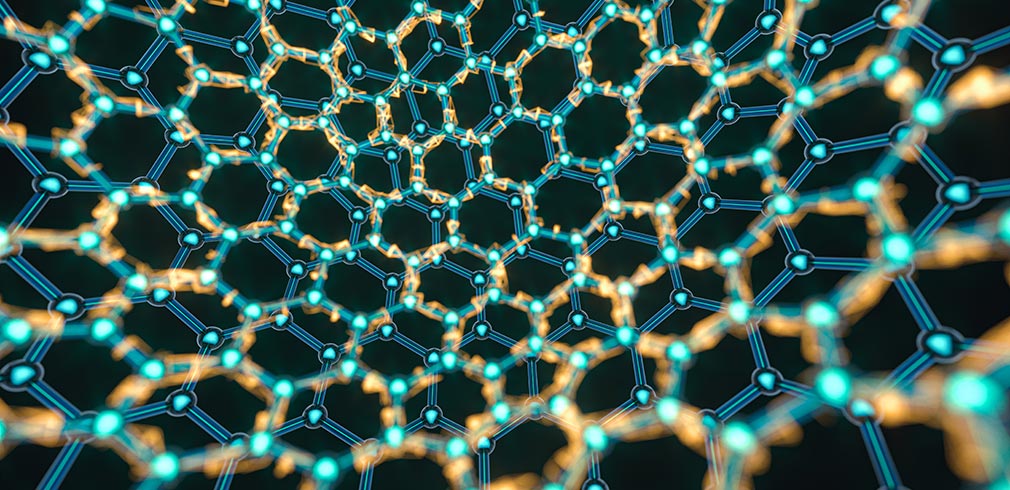 U-Power clothing now includes new workwear (also perfect for free time and outdoor activities!) able to provide maximum comfort thanks to the new technologies developed in collaboration with the companies HeiQ and Polartec.
Technologies able to offer materials capable of providing smart temperature control, antimicrobial fabric that increases the feeling of freshness, cleanliness and comfort and new compounds made of 100% recycled material and increasingly sustainable and eco-friendly.
Let's discover all the new U-Power garments!
Three new models have been added to the U-Supremacy line: let's see them in detail!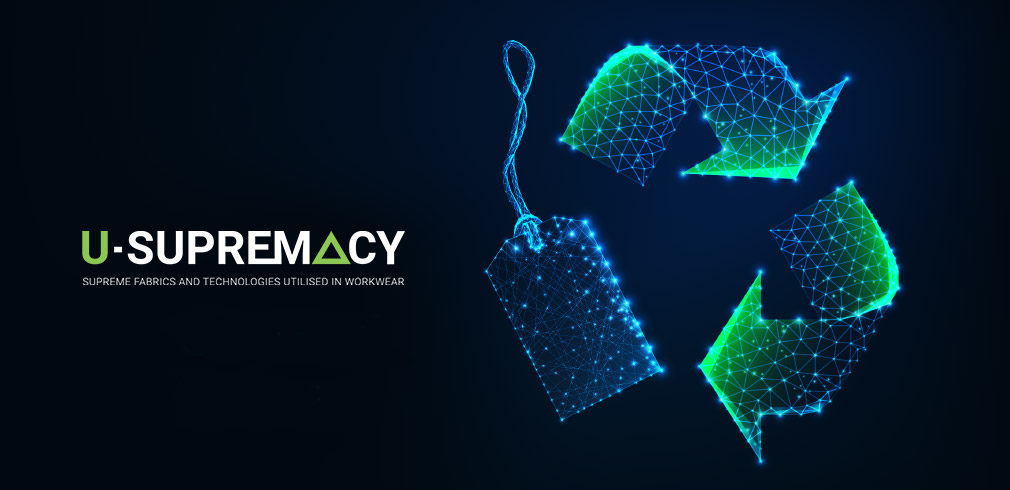 As far as workwear is concerned, the first new garment offered by U-Power is VENUS a full-zip Polartec Eco-Engineering microfleece sweater that guarantees high performance in terms of breathability, comfort and durability while providing warmth and protection from the cold.
But what is Polartec Eco-Engineering?
Polartec eco is a microfleece made of 100% recycled material obtained by reusing plastic bottles and which contributes to the fight against plastic pollution.
It is a highly innovative material made according to a production logic aimed at reducing CO2 emissions and waste and optimising production processes, in order to reduce the environmental impact as much as possible. A philosophy that goes well with U-Power's thinking and its commitment to protect the environment.
U-Power has chosen Polartec's environmentally friendly technology and has made a full-zip sweater suitable for both work and free time, high in detail:
✔ Two lower pockets;
✔ One vertical pocket with zip;
✔ Hot press finish on the chest and cuffs;
✔ Reflective U-Power logo print on the right side;
✔ Contrasting stretch fabric reinforcements on pockets, forearm and bottom (inner side).
VENUS is the right choice for all those who want a technological, comfortable, sporty and, at the same time, environmentally friendly garment.
The model is available in three colours: Black Carbon, Burnt Olive - the new colour of the season - and Asphalt Grey.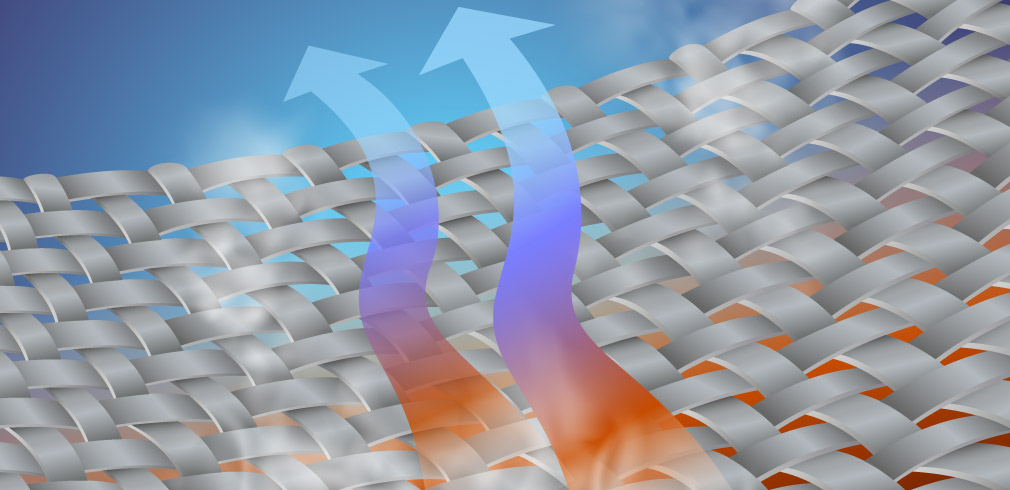 The second innovation introduced by U-Power is HeiQ technology for the creation of work polo shirts and T-Shirts which guarantee comfort and prolonged freshness throughout the day.
Two revolutionary technologies that transform the idea of freshness and the perception of warmth. We are talking about HeiQ Pure and HeiQ Smart Temp treatments.
Let's take a closer look at LIBRA and its main features.
LIBRA is a short sleeve polo shirt made of 100% polyester fabric capable of maintaining a constant ideal temperature. In fact, the HeiQ Smart Temp treatment gives the fabric the ability to automatically activate a cooling process when the temperature is too high and to deactivate it when the temperature goes back to being ideal. In this way, the feeling of freshness remains constant, with a significant increase in the perception of well-being.
But this polo-shirt has also been subjected to a HeiQ Pure treatment with an antimicrobial odor control effect, which makes the fabric cleaner and fresher and reduces the formation of unpleasant odours and stains.
LIBRA is a truly innovative polo shirt made of technical fabric that offers above-average comfort, with a personality that stands out thanks to the reflective or carbon logo and band - depending on the colour of the model - applied on the chest. The vertical pocket, made of contrasting stretch fabric, completes the design and makes it practical, so that your hands are always free during activities.
You can choose your favourite colour between Burnt Olive, Lime Stone and Black Carbon.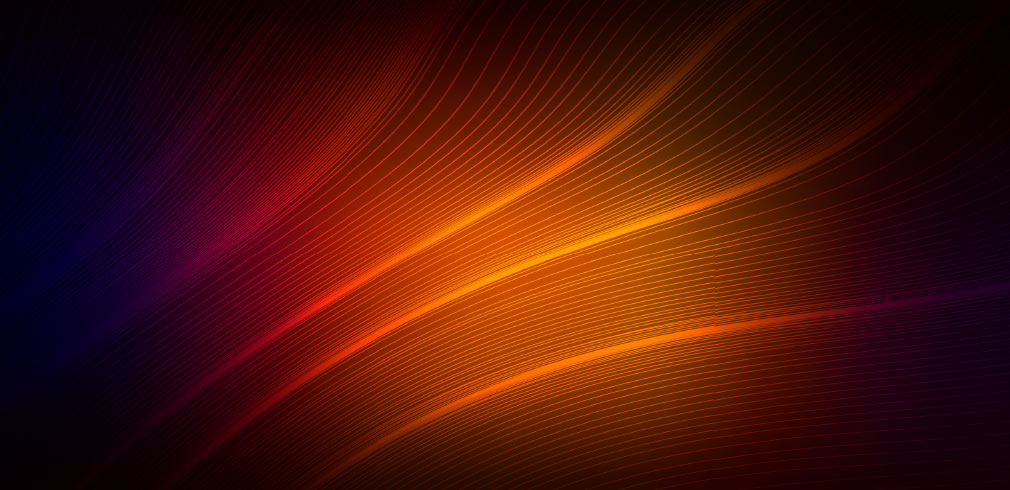 The third new garment by U-Power is the men's CHRISTAL T-shirt, which we mentioned previously.
In this case too, the use of HeiQ technologies guarantees above-average performance with a perception of prolonged well-being and maximum freshness.
HeiQ Pure antimicrobial treatment guarantees comfort, hygiene and reduces the formation of unpleasant odours. In addition to this, it preserves the properties of the fabric, such as colour and breathability.
On the other hand, temperature control and body temperature are helped by HeiQ Smart Temp technology, keeping you cool and comfortable thanks to the dynamic cooling of the fabric. A long-lasting treatment, guaranteed for the entire life of the product.
HeiQ technology meets all WSR requirements and it is approved by bluesign, certified OEKO-TEX and ZDHC compliant.
CHRISTAL keeps your temperature under control, helping you feel cool, also thanks to its cool design:
✔ Vertical pocket with zip with contrasting stretch fabric;
✔ Reflective or carbon band (in the Black Carbon model) on the front left side;
✔ Reflective or carbon print (in the Black Carbon model) of the U-Power logo on the front right side.
Choose between the Lime Stone, Black Carbon or Burnt Olive version.
High-tech U-Power clothing: eco-sustainability and maximum comfort not to be missed.
U-Power, Research & Development at the worker's service.
Dear reader, we hope you enjoyed the article.
If you want to deepen the subject and want more information, do not hesitate to contact us using the form below. Our technical staff will be happy to answer to your questions as soon as possible.
You ask, U-POWER, answer!