U-POWER QUALITY: RESEARCH, TECHNOLOGY AND MATERIALS IN FOCUS
FROM CONCEPT TO DEVELOPMENT – THAT'S HOW U-POWER PRODUCTS ARE CREATED
How can you tell the quality of a safety shoe? What about a work jacket or trousers? Upper, sole, protective features, lightness, materials, finish, cut and design are the details that make the difference between one item and another.
And to achieve a quality product, we begin with the raw materials – leather, fabrics, etc. – and the continual commitment to research and development of new technologies to provide products that are increasingly responsive to the needs of users and capable of ensuring excellent levels of comfort.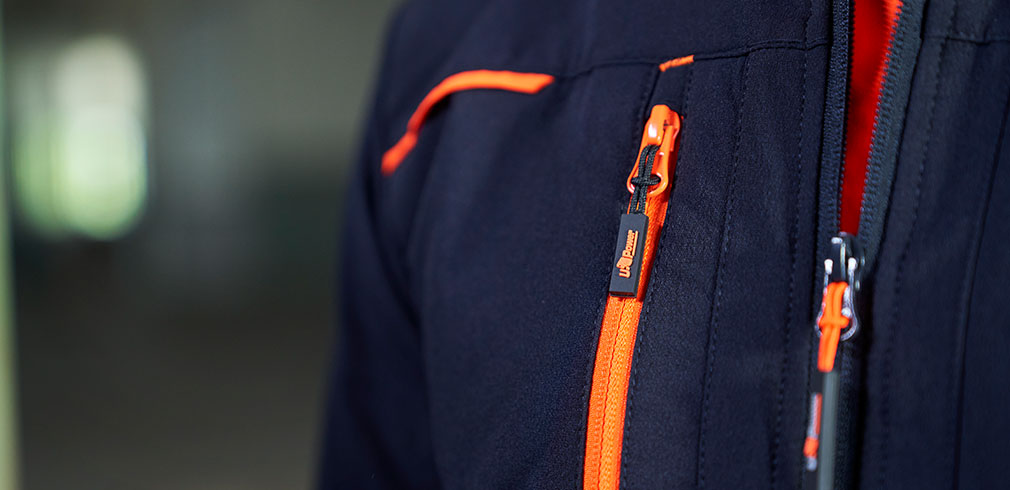 When a new U-Power line is launched on the market, a large part of the strategic development is based on research activities that focus on product improvement.
The starting point is the conceptualisation of high-tech, high-quality items that take into account not only comfort and safety requirements, but also health protection issues and the risks around musculoskeletal disorders due to repetitive positioning and movement during work.
Let's see how U-Power products are made!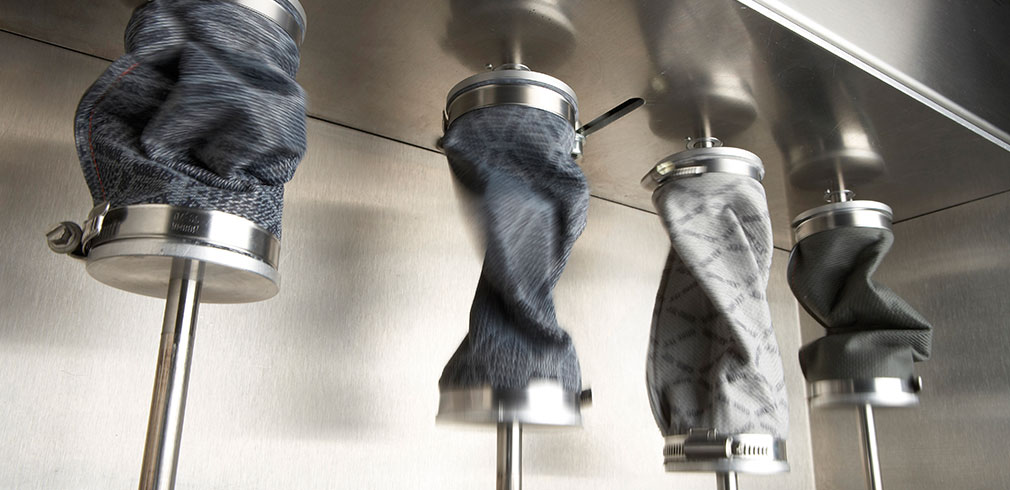 The design of any new quality product is based on the assumption that it must be able to actively influence the well-being of the worker. Design and research into trends are the other key factors in the conceptualisation and creation of models that include new technologies.
In recent years, preliminary research at U-Power has focused on in-depth analysis of ergonomics, which means that, in addition to aspects regarding safety, the issues that a worker may face when carrying out their tasks are also taken into account, to provide them with solutions that are more efficient and better suited to their needs.
U-Power Research and Development works in close conjunction with the bodies and authorities that set standards in the field of occupational health and safety.
Our research laboratories are one of the key factors in the success of our products that are continually engaged in the hunt for new raw materials, components, and new production systems to improve efficiency, quality standards, eliminate any production defects and provide a finished product that is increasingly targeted to specific types of work and requirements – industry, agriculture, service sector, etc.
New materials and technologies are then tested for efficacy, performance and safety until a patent is filed.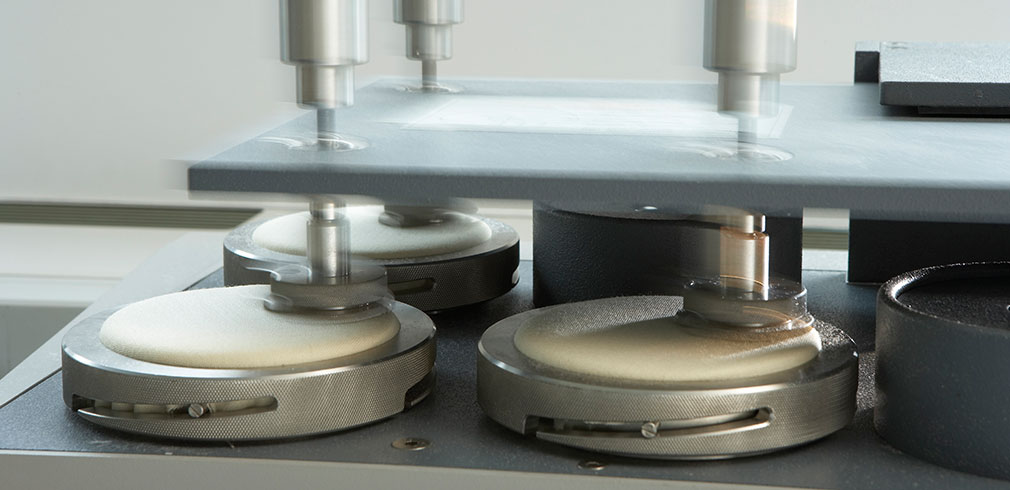 The success of Research and Development activities goes hand in hand with the ability to develop cutting-edge technologies and products in line with the most advanced industry standards to patent its products and protect its intellectual and industrial property rights.
These patents are highly valued since they are the result of a process of extensive research and testing that is required to obtain optimal results to satisfy specific needs that have arisen in diverse working environments.
What are the main patents filed under the U-Power brand that have had a particular impact on the safety footwear sector?
✔ Airtoe Toecap: ultralight, protective toecap available in aluminium and composite versions that guarantees watertightness and breathability;
✔ Save & Flex Plus anti-puncture system: exclusive anti-puncture textile insole, which is fully "metal free", sewn directly onto the upper and guarantees 100% protection of the surface of the foot;
✔ Stressout System: innovative tongue that accompanies you when you walk without tiring out the instep;
✔ Wingtex: inner air-tunnel lining that guarantees healthy feet:
In addition, of course, to other technologies, such as Goretex, the Boa Fit system, and especially Infinergy® that have made the U-Power range of work shoes so recognisable on the market that they have revolutionised the very concept of safety footwear.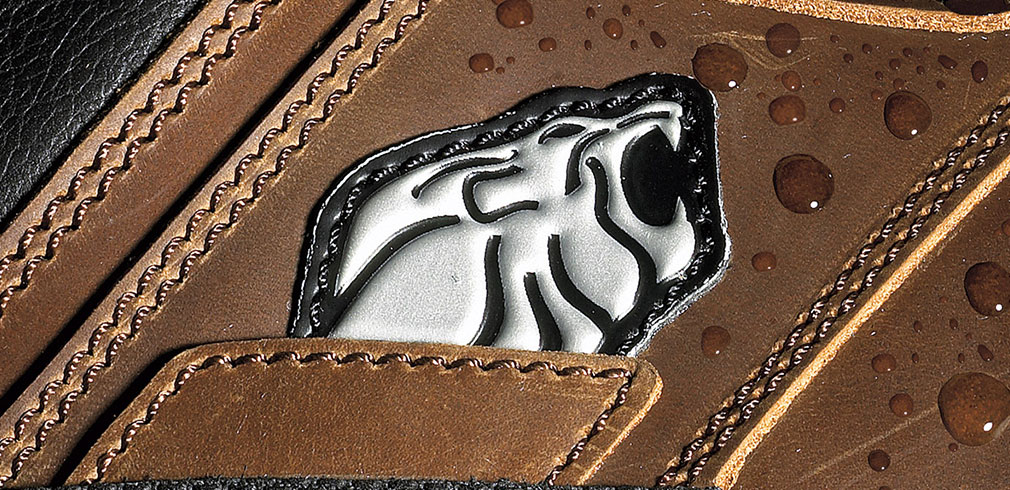 To ensure the high quality of the products provided, all suppliers are carefully selected and periodically undergo a series of strict controls in accordance with standards and regulations.
Footwear leather, for example, is only sourced from tanneries that are not only able to ensure softness and durability but also ethical treatment and animal welfare.
The same selection criterion is adopted for the great variety of latest generation fabrics, nylons and membranes used in both footwear and technical clothing, which guarantee excellent technical performance and high quality.
As with the aforementioned Goretex membranes, which guarantee dry feet and high standards of comfort even at high temperatures, or the Putek Plus fabric, which use high tenacity and abrasion resistance yarns that make it possible to obtain ultra-resistant products for use in all working environments.
Or, in terms of workwear, Softshell that includes U-tex treatment, a soft, warm and quick-drying fabric that provides high levels of comfort and comes with a TPU membrane that makes the fabric highly waterproof and breathable. Or the U-4 Way Stretch fabric which moves in four directions at the same time, is extremely tear and abrasion resistant and is ideal for making work trousers, jackets and waistcoats.
And, of course, a worthy mention goes to 100% Made-in-Italy design, whose primary focus is on providing a high-performance response to the needs of the worker – freedom of movement, comfort, skin health, warmth, breathability, functionality, and practicality in addition to style and taste, so much so as to make the clothing ideal not only for the workplace but also leisure.
U-Power, Quality and Technology at the service of the worker.
Dear reader, we hope you enjoyed the article.
If you want to deepen the subject and want more information, do not hesitate to contact us using the form below. Our technical staff will be happy to answer to your questions as soon as possible.
You ask, U-POWER, answer!