SAFETY WORKWEAR: WHEN TO USE WORK JEANS?
CASUAL WORKWEAR FOR A HYBRID WORK SITE/OFFICE OR HOME/WORK OUTFIT
In the health and safety industry, workwear plays an important role. Apart from the need and obligation to use specific personal protective equipment – when required – a person's workwear must satisfy functional, protective, and comfort needs.
But quite often, the nature of many workers' jobs means they often need to switch between operations and the office, or perhaps even a meeting with clients.
So how can we make sure we always feel comfortable even in situations like the one above? We discussed this with Michele Montagna: Kinesiologist, Posturology Expert, and Professor of Ergonomics, Prevention, and Treatment of Musculoskeletal Disorders at Work.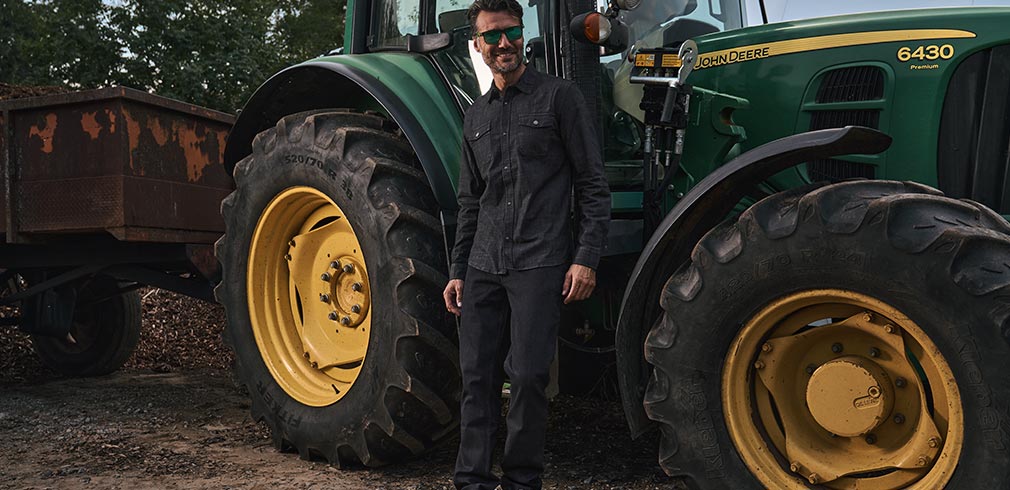 In recent years, we have witnessed a growing demand by workers for workwear to be able to provide not only the necessary comfort and protection during work, but also satisfy one's sense of style.
Feeling at ease while you work, going from an operational scenario to a work meeting, or from a work site to the office, also means feeling more comfortable. With this in mind, workwear suitable for hybrid use, that is, between work and home, or between the work site and the office, allows people to relax and better concentrate on what they're doing.
Together with Michele Montagna, let's take a look at how to choose ergonomic and functional workwear that caters to this type of need.
Let's take a look at the ideal hybrid work outfit.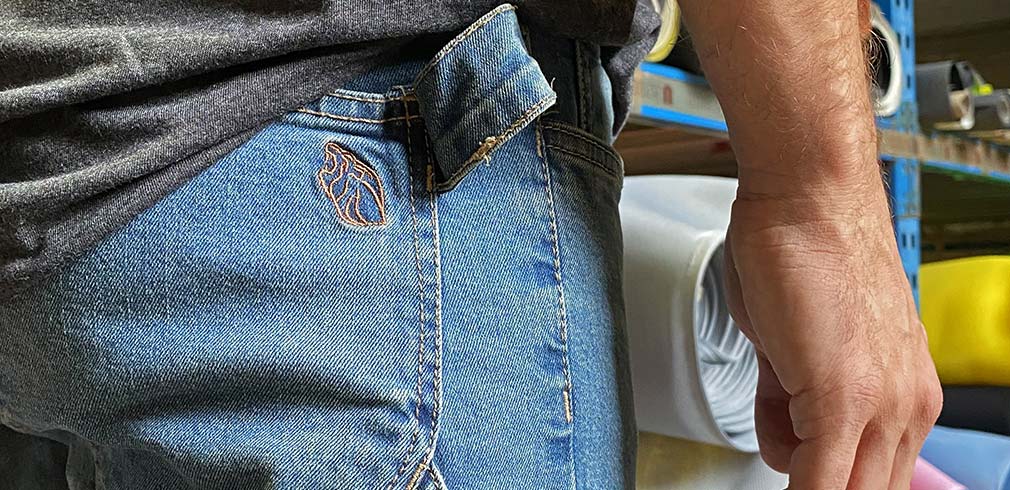 If we consider those situations where workers need to deal with operations and work meetings on the same day, denim work trousers are undoubtedly the ideal solution.
In fact, despite being originally designed for work, jeans quickly became a preferred item of clothing and are now part of every person's wardrobe, whether male or female.
Denim was invented 150 years ago in response to workers' need for resistance and strength, and was designed to offer miners and gold diggers a pair of long-lasting trousers resistant to tears and cuts. However, over time, jeans have become an iconic and fashionable item of clothing thanks to their practicality and the incredible comfort they offer.
Jeans can in fact be used in different situations as sportswear, casual wear, and even more formal wear. This is precisely what makes them the ideal solution in many work scenarios, and the perfect work outfit.
But beware! Safety clothing must comply with specific requirements during its design and throughout all stages of planning, prototyping and production.
And, if we're talking about work trousers, a few things need to be considered.
The pelvic region, that is the hips (with the ischiopubic, sacroiliac, and coxofemoral regions), constitutes a particularly structured area of the body in terms of its anatomical form and relative physiology, particularly for men.
Work trousers therefore require special features in terms of fit in order to ensure the right level of comfort, ample freedom of movement, and high breathability.
When working in a construction site, doing work involving continuous movement, during transport, or simply spending long periods of time on your feet or in less-than-ergonomic positions, work trousers need to be able to reduce potentially damaging factors that can create conflicts, biomechanical and neuroanatomical dysfunctions, which, over time, may be manifested with symptoms and in ways that are difficult to predict.
Safety, protection, and attention to workers' needs are U-Power's main priorities, and it is with this in mind that the new models enriching the range of U-Power work jeans have been designed.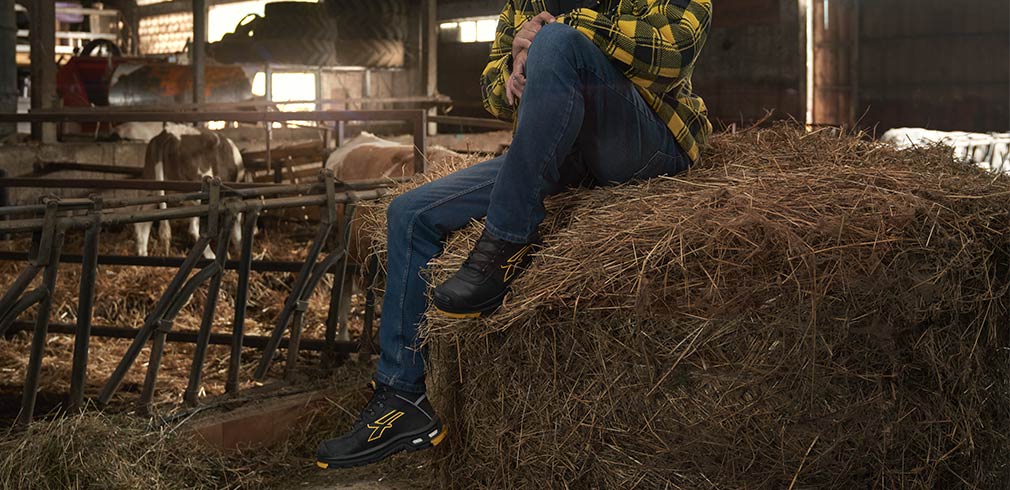 The range of U-Power work jeans is enriched with new styles - TOMMI and ROMEO - which in addition to satisfying the parameters of comfort, safety, practicality, and design, also seek to provide a response to the need for eco-sustainability and respect for the environment.
Both articles are in fact produced with a fabric made of 20% recycled cotton obtained from used textile products and processing waste. We are therefore talking about eco-friendly trousers that help reduce the environmental impact of production without compromising on comfort, practicality, and high performance in terms of breathability and resistance.
TOMMI is an extremely comfortable and practical style of cargo work pants with two large side pockets with snap buttons and pen slots.
These regular fit stretch work jeans feature a design enriched by the embossed "Red Lion" logo on both the front right pocket and back pocket, while the front pocket lining and back label are customised with the U-Power logo.
ROMEO on the other hand, is a men's slim fit work jean. This multi-pocket work jean has a total of five pockets:
✔ Two back pockets, one of which with an embossed "Red Lion" logo;
✔ Two front pockets, one of which features the U-Power logo on the internal lining;
✔ One front watch pocket with embossed "Red Lion" logo.
Both styles guarantee ample freedom of movement, breathability, and long-lasting comfort.
TOMMI and ROMEO are available in three different colours - Black Carbon, Deep Blue, and Guado Jeans – and are ideal for any time of year.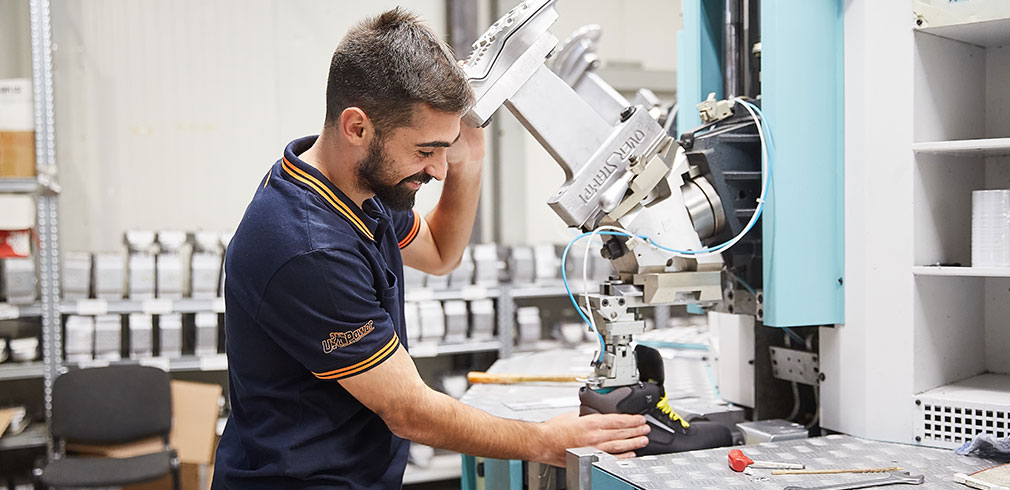 How can we complete the ideal work outfit for workers who want to feel relaxed whether they're in a work meeting, on the work site, or on a lunch break?
A polo shirt, which is less casual than a T-shirt but just as comfortable, can be the ideal solution for both operations and meetings.
U-Power proposes a broad range of work polos including both short-sleeved polos and long-sleeved polos, but today, we would like to present one of the most recent products: the WAY short-sleeved polo from the Enjoy range.
WAY is available for men and also women in the women's work polo version from the Lady range.
This is a highly breathable, regular fit, stretch cotton polo T-shirt featuring banded customised sleeves with contrasting parallel stripes. The model has a button-down collar with three buttons and two side splits on the bottom hem, making it even more fresh and casual.
The colour combinations vary depending on the line: In the Lady version, grey with contrasting fuchsia stripes, and for men, Black carbon/Green Fluo, Deep Blue/Orange Fluo, Asphalt Grey Green/Green, and Dark Green with piping in the same colour but in black on the collar and sleeves.
WAY is the must-have item of clothing for workers who work indoors, outdoors, or a mix of both, such as farmers, couriers, plumbers, painters, labourers, warehouse workers… just to name a few.
The WAY polo is a fresh, comfortable, and versatile shirt that can be worn all year round. Over trousers to enhance the design created by the side splits in summer, and under a sweater during the colder months.
U-Power always places safety first but without ever compromising on Style and Design. Even Michele Montagna says so!
U-Power, Quality & Design, Made in Italy.
Dear reader, we hope you enjoyed the article.
If you want to deepen the subject and want more information, do not hesitate to contact us using the form below. Our technical staff will be happy to answer to your questions as soon as possible.
You ask, U-POWER, answer!