WHICH WORK SHORTS SHOULD I CHOOSE? WHICH ONE IS BETTER: MERCURY OR START?
CHOOSING BETWEEN DIFFERENT TEXTILE TECHNOLOGIES FOR DIFFERENT JOBS
How can I choose among the many U-Power workwear garments?
U-Power is proud to say that it offers a wide range of products that meets many different needs, offering workwear and safety shoes with characteristics suitable for different situations and different types of work.

However, we understand that choosing between two similar products from our range may be difficult at times, so today we want to show you how to choose between two pairs of work shorts from two of our lines: the MERCURY model, from the Future line, and the START model, from the U-Supremacy line.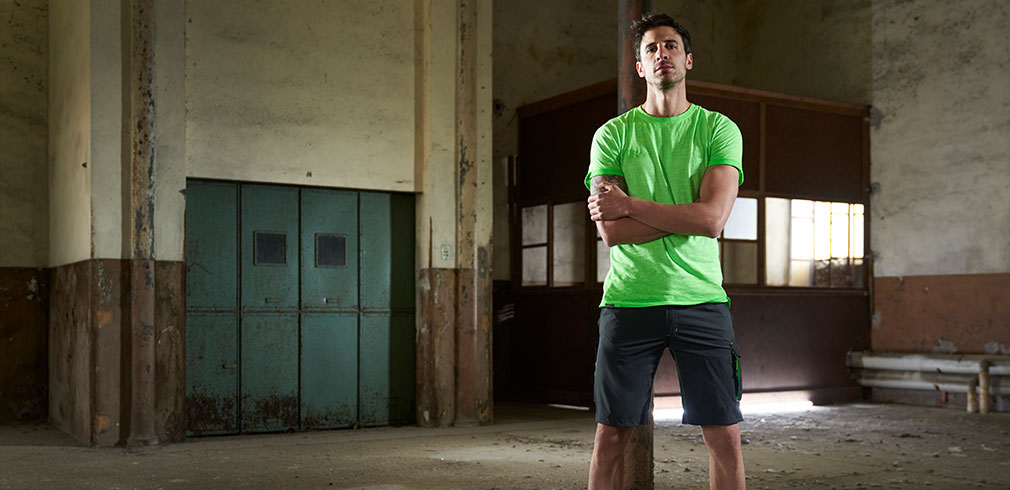 Each product of the U-Power lines is a concentrate of technology. In fact, we do a lot of research work to find the best systems and ensure that all our workwear and professional safety footwear are safe and comfortable.
In this article we will talk about how you can choose between two similar products, such as the MERCURY and START work shorts, by looking at their main technological characteristics.
Let's analyse together these two models by U-Power.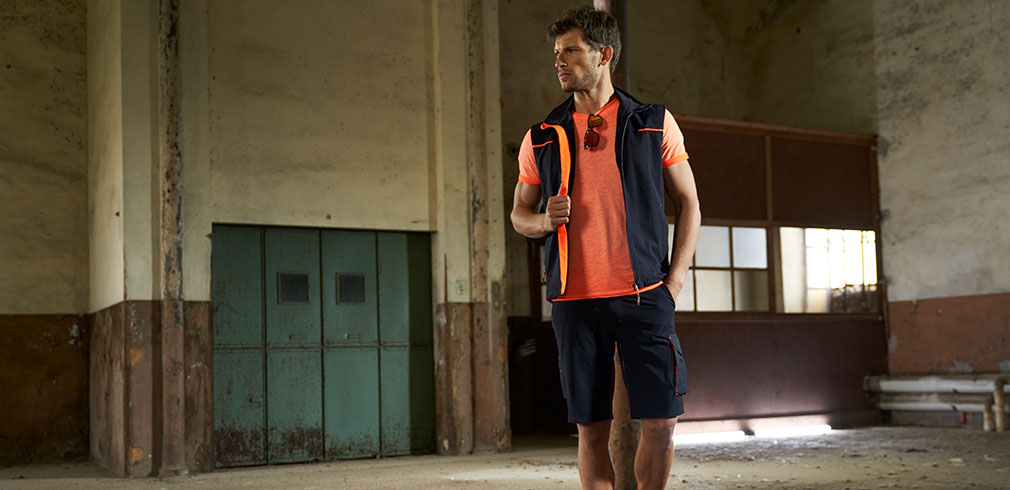 MERCURY professional work shorts are made in U-4, that is U-Power 4 way stretch fabric, a technical fabric with very peculiar characteristics, which we have selected after careful research. The special composition makes this four-way stretch fabric very comfortable and soft on the skin. It is also water repellent and breathable, which makes it practical in any weather condition, and offers good resistance.
MERCURY work shorts are designed to guarantee safety and practicality to contractors, professionals and different types of workers. The rear yoke is more accentuated than normal to offer better protection to the lower back, while the many tool pockets, multifunction pockets and badge holders make them especially practical for use at work.
U-Power recommends the MERCURY shorts for agricultural work and gardening, but also for the construction and building sector. Actually, we can say that this model, thanks to its particular technical and stretch fabric, is very suitable for any job that requires a lot of freedom of movement.
Let's now see the characteristics of the START work shorts that are part of the U-Supremacy line by U-Power. First of all, we can see that these are very robust trousers, with many "strategic" parts made of Cordura®, a high-tech fabric designed to provide maximum resistance to abrasion, tears and perforations, and other areas reinforced with a specific anti-abrasive fabric, particularly in the areas of maximum contact.
In addition, START shorts feature triple stitching and reinforcement supports for areas with Velcro, for greater resistance in all conditions. These are also very practical professional shorts, thanks to the different pockets, such as the removable fly pocket, the concealed pocket, the side tool-holding pockets, without forgetting the adjustable hammer-holder and the key string.
In short, this is a model manufactured to be extremely resistant and practical for those working in construction sites, both outdoors or indoors. U-Power particularly recommends the START shorts for carpenters, electricians, installers, plumbers and mechanics, and for all jobs in which it is important to wear shorts that are sturdy and comfortable at the same time.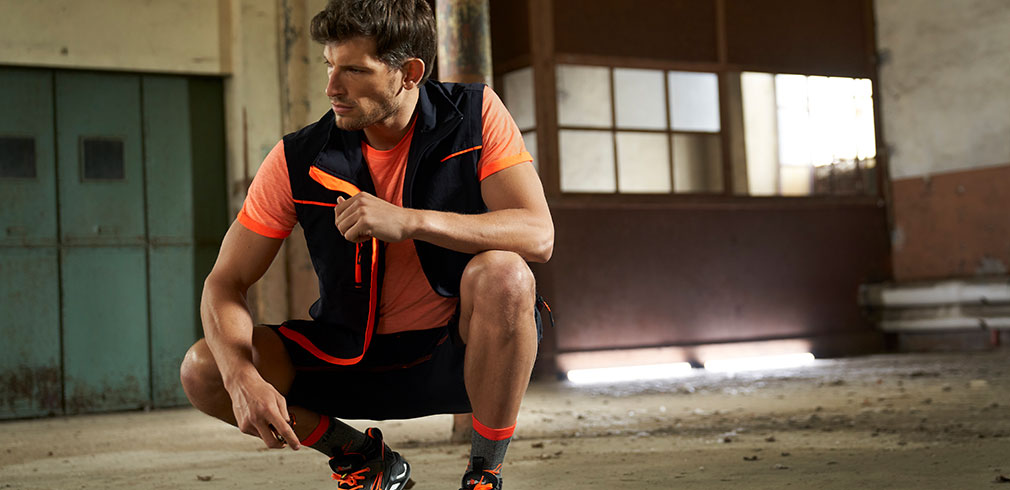 When we talk about work clothes, as well as when we talk about safety shoes, we must never give in to the temptation to rely on chance, on the generic advice of some colleague or on pure aesthetic taste. What we wear when we work protects us from occupational hazards and has a decisive influence on our comfort and our health, especially in the long term.
For this reason, we at U-Power advise you to choose your work clothes on the base of the specific technical features that characterise the different garments as well as on the level of protection they guarantee.
If we look at the example of the two work shorts we talked about in this article, the MERCURY model and the START model, you can understand exactly what we mean.
MERCURY shorts are manufactured using U-4, a new generation stretch technical fabric, whereas START shorts are made using anti-abrasive fabrics and Cordura® inserts that guarantee exceptional strength and resistance to cuts and perforations.
Based on these two different types of fabric, and on the other characteristics we have seen before, we can say that MERCURY shorts are the best choice for those who need the utmost freedom of action and movement in their work and who do not face significant risks of lacerations or abrasions in the leg area.
START shorts, on the other hand, are an excellent choice when you need to guarantee maximum protection to the leg and lower back area, with shorts that are exceptionally resistant to tears, cuts and abrasions of different types.
Now the choice is yours, based on your job and the experience you have on the risks you face and on the best characteristics for your specific sector.
U-Power: not only quality products, but also a guide on how to make the best purchase!
Dear reader, we hope you enjoyed the article.
If you want to deepen the subject and want more information, do not hesitate to contact us using the form below. Our technical staff will be happy to answer to your questions as soon as possible.
You ask, U-POWER, answer!