LET'S FIND OUT ABOUT THE TYPICAL DAY OF A PLUMBER TOGETHER WITH NICOLA
PLUMBER: SPECIALIST OF THE INSTALLATIONS AT HOME AS WELL AS OF LARGE SYSTEMS IN CONSTRUCTION SITES

There are trades, especially in the craftsman sectors, that we take into consideration primarily according to our personal needs. In the sense that we call the plumber only if we have a problem with a tap, a broken pipe or problems of this type, but these are not the only (though very common) skills of a plumber.
What is the average day of a plumber like? And what kind of situations does he face every day?
We talk about all of this with Nicola!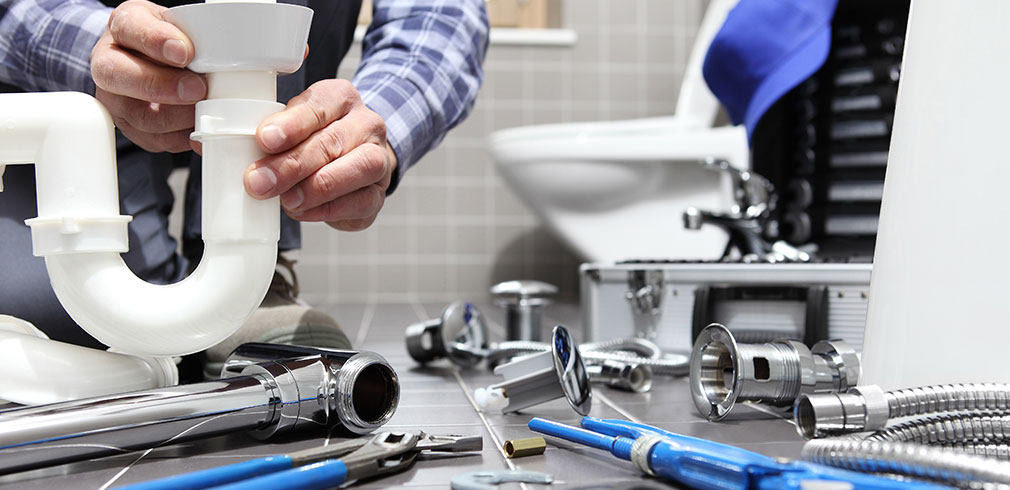 Being a plumber does not mean only carrying out home repairs or replacement but, very often, it means working on the construction site and building the entire hydraulic system of a house or building, providing the gas system, the installation of solar and heating systems, irrigation systems and much more. And the work situation changes: the first job is carried out internally, but the second is an external job carried out in variable and often inclement weather conditions.
What type of personal protection equipment does a plumber wear?
Let's find out about the typical day of a plumber together with Nicola.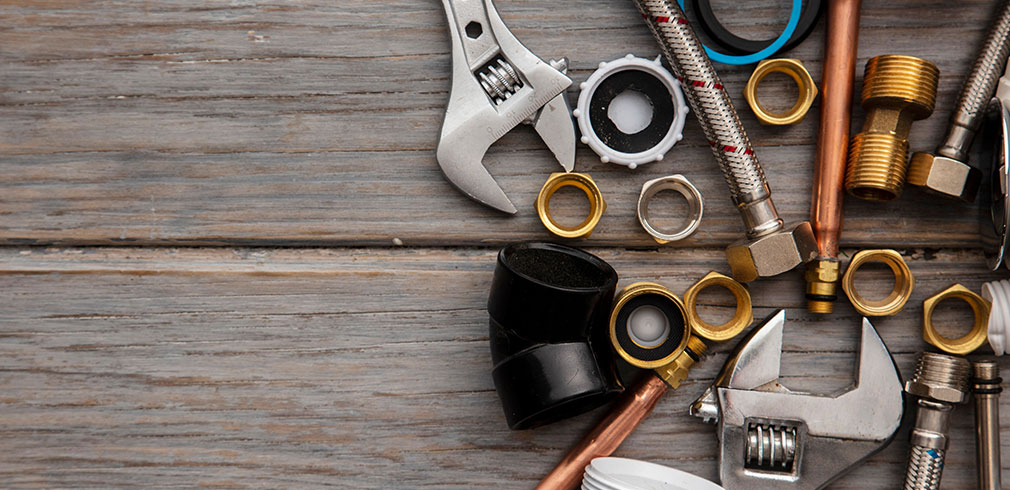 When we met Nicola, we immediately felt his passion for the trade he has chosen, for fifteen years now, and his desire to tell us how everything began.
U-Power:
- "Hello Nicola, please tell us your story and the reasons that led you to choose becoming a plumber."
Nicola:
- "Ever since I was a small boy, I always had the passion for repairs. I often took my toys apart and then put them back together and followed my father when he was doing maintenance work at home. But I also had a special passion for water, with which I played continuously, to the joy of my mother!
And when the time came, I had no doubt: being a plumber was the choice for me. I started as an apprentice and today I have my own business with six employees."
U-Power:
- "What are the most frequently requested services?"
Nicola:
- "That depends. We are asked to handle small repairs right up to the renovation of the hydraulic system of the whole house, such as the installation of photovoltaic panels and the construction of complete systems – I mean hydraulic and heating systems – but also air conditioning on new homes and, therefore, on the construction site. These works are very stimulating, especially because of the need to respond to new demands of eco-sustainability and savings. Let us not forget that water is one of the most precious resources! Then, during the summer period, we are often requested to do installations on irrigation systems to optimise their operation, always in terms of savings and sustainability."
U-Power:
- "Speaking of eco-sustainability, is it possible to think of reaching the dream of a house with 0 impact?"
Nicola:
- "Ah, that would be a dream! Unfortunately, however, building a zero impact home, although possible, has very high costs. However, measures can be taken that can improve the home's environmental impact and efficiency. The replacement of the old boiler with a condensation boiler, for example, or the installation of a thermal system, taking advantage of the various ecobonus benefits that are periodically launched."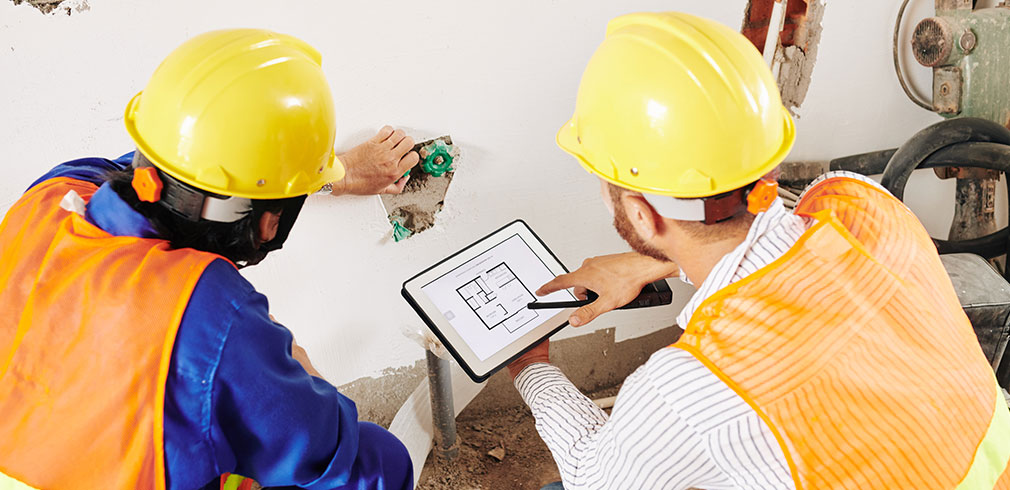 U-Power:
- "Before, you said that you happen to work as much on the construction site as you do in homes. Which one do you prefer?"
Nicola:
- "That is a very good question. As I said before, working on new systems is very stimulating for me, because it allows me to start from scratch and lets me build the plant ex novo, to experiment with new technologies and to try to obtain the best results also in relation to the problems of eco-sustainability.
However, I also enjoy human contact and I'm quite talkative. I have a large customer base and I like to work on repairs; as I mentioned, this is a passion that I have been carrying with me since I was a child…
But, there is one factor that makes the difference: the climate. Working on the construction site, in the cold in winter and with the heat in summer, is not always pleasant. While, if you do an installation in the house, the temperature is always pleasant and often we are even offered a coffee!"
U-Power:
- "So I suppose that your way of dressing also changes according to the types of work that await you during the day.…"
Nicola:
- "Yes and no, in the sense that the shoes are always the same. I mean, I have to wear safety shoes: it is a legal obligation, but besides being a duty, it is also a necessity if you want to work safely. Not only for me, but also for my employees.
For clothing, instead, if you work on the construction site in winter, you need to keep warm and therefore, you must use technical clothing with fabrics able to preserve the heat; if you do an installation at home, when you enter, you will remove your jacket; you can also dress lighter."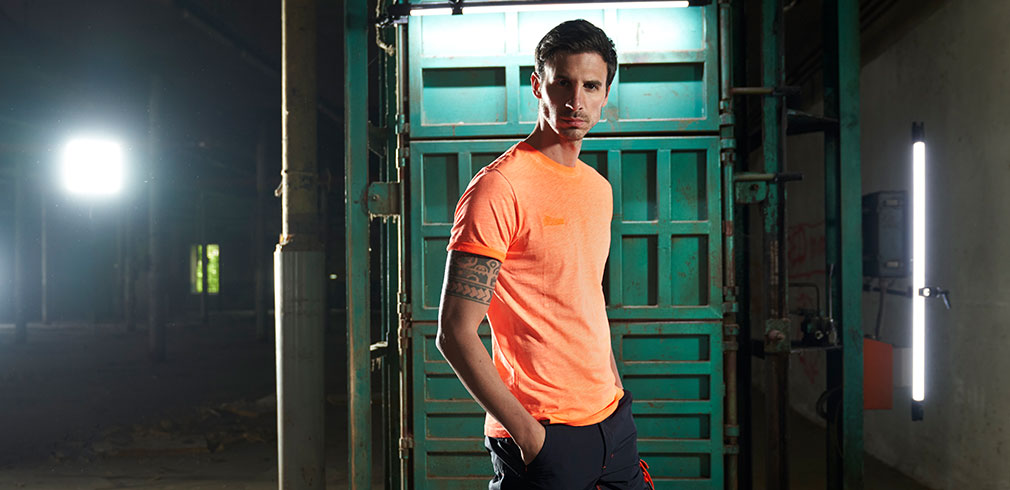 U-Power:
- "And in summer?"
Nicola:
- "And in summer it's easier, both when you work at home and on the construction site; unless you are under the scorching sun; that's another story. However, I prefer the heat to the cold also because of a question of freedom of movement, of the arms as well as of the legs: the more clothes you wear, the more you feel limited in how you move.
Even if, since I discovered U-Power, I have literally solved this problem!"
U-Power:
- "Are you referring to any particular product?"
Nicola:
- "More than a product, I am referring to a very elastic, light and breathable fabric that follows the body's movements (Ed. note: U-4) and which, I believe, characterises the entire line (Ed. note: the Future line). Of this line I bought the trousers and the Bermuda shorts, that I alternate, according to the needs of my work programme and then, since I liked them so much, I also got the Gillet, which is very functional and has just the right pockets."
U-Power:
- "OK, I think I understand that you are referring to the Future line and to the World trousers, the Mercury Bermuda shorts and to the Universe Gillet which are now available in different colours. May I ask what colour you chose?"
Nicola:
- "I chose the version in grey with the reflecting details in green, which is my favourite colour, but also the other colours were quite nice."

U-Power, footwear and workwear for every profession.

Dear reader, we hope you enjoyed the article.
If you want to deepen the subject and want more information, do not hesitate to contact us using the form below. Our technical staff will be happy to answer to your questions as soon as possible.
You ask, U-POWER, answer!